Company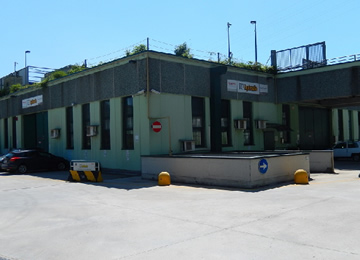 The "RF Hydraulic S.r.l." was founded in 2001 by Mr. and Mrs. Fasce, Rinaldo Fasce and Rosanna Scarcella
After working for maritime and manufacturing companies for over 20 years, Rinaldo Fasce chose to move forward and face new challenges.

In 1998 with the help of his wife Rosanna and the financial support of other partners, he pushed for the establishment of a company specialized in oleodynamic systems. That's how the "Fluido Hydraulic S.r.l." was started.
With a small workshop in the heart of Genoa, this start-up was active only for a short period of time. At the beginning of 2000, as the financial crisis had created a general climate of low confidence, all partners reconsidered the investments and abandoned the project. But thanks to a solid technical background, a strong will, and to the professional team who had supported them from the start, Mr. and Mrs. Fasce decided to go on with their project.
In this way the "RF Hydraulic S.r.l." was founded in 2001, a highly specialized company for oleodynamic and pneumatic systems. Over the years the firm was able to create its own space in various market sectors such as marine, iron and steel or machine tools.

The small workshop, a little larger than a 1 car garage, became soon unsuitable. So in 2007 there was a new starting point. In fact, thanks to important investments in infrastructures and production machinery, the headquarters moved to Genoa-Bolzaneto. Here, on an area of 600 square meters, 300 used for the workshop, the "RF Hydraulic S.r.l." became an organized and well known institution of Ligurian industry and beyond.

Professional competencies were recognized and rewarded. The "RF" became Bosch-Rexroth authorised distributor in 2002, Moog authorised distributor in 2009.